Climbing the church tower of Oostkapelle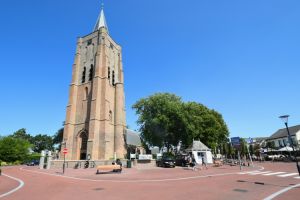 In the months of July and August, every Tuesday and Thursday between 19:00 and 20:00, you can climb the village tower. Result: A stunning view!
Abdijtoren de Lange Jan
U kunt hem niet missen, midden in het schitterende historische centrum van Middelburg. Hier verrijst de imposante Abdijtoren de Lange Jan trots boven de vele monumenten die Middelburg rijk is. De beklimming mag u eveneens niet missen. Het is even klimmen, 207 treden om precies te zijn, maar het uitzicht is deze inspanning dubbel en dwars ...