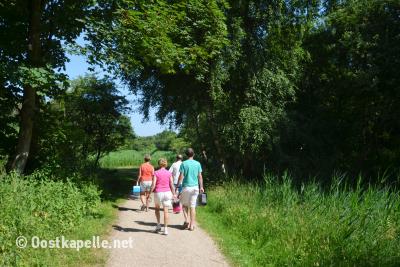 NatureNature reserve Oranjezon is located on the northwest coast of Walcheren, near the villages of Oostkapelle and Vrouwenpolder. It consists of dunes, grasslands, shrubs, deciduous and coniferous forest. The area is 400 ha in size, and part of the natural monument the Manteling of Walcheren.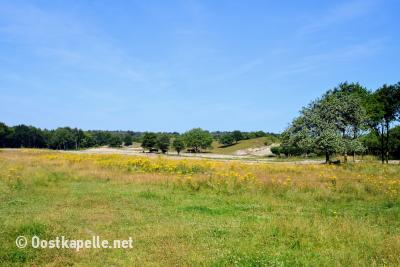 Hiking trails
There are five marked hiking trails, ranging from three to seven kilometers. A beautiful lookout tower alongside one of the routes makes any (family) walk a true nature experience. There's an information panel at the entrance with information about the history, and the nature of the area. There's also a small exhibition near the entrance where information about the history, and nature of the area is presented.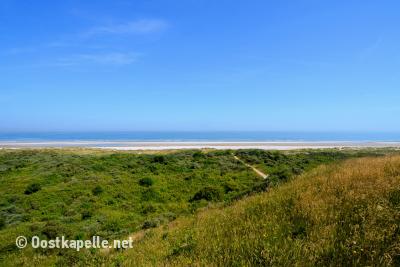 The area is accessible to walkers between sunrise and sunset, only on the marked trails. In order to enter the area, you'll need a ticket, a day pass is available from the ticket machine at the Oranjezon gas station. Contributors of Stichting Het Zeeuwse Landschap have free access.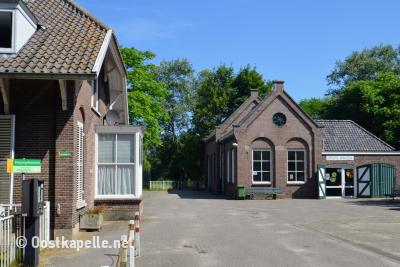 Dune area
The dune area belongs to the young dunes which emerged between 1200 and 1700. From the sea, the helmet vegetation gradually transitions into bushes such as hawthorn, dog rose and blackberry. Subsequently the vegetation becomes a natural deciduous forest after the dune grasslands. In the middle of the area there's a pine forest.
The dunes, with their dense thickets, dune grasslands, water and forests form an ideal habitat for rich flora and fauna. An interesting point is that in Oranjezon, aside from roe deer there's also a large population of fallow deer. Because they love to feast on young bushes, they contribute to keep the the area open. Other animals, such as ponies are also used for this purpose. Without their contribution, Oranjezon would grow into a forest. Especially in the open dune landscapes, unique plants exists such as orchids and Parnassus. These, in turn, attract large amounts of insects such as butterflies.
For birds the nature area serves as a breeding ground, a hibernation area or as a stopover during migration. In the fall, Oranjezon is the domain of thousands of migratory birds that enjoy an abundance of berries here. About 125 different species of birds have been spotted, sixty of them breed in the area.
Drinking water
Drinking water has been extracted for the water supply of the local city of Middelburg, and the villages of Walcheren, for more than 100 years. The water extraction was done by open water collection channels and sources. Nowadays this water extraction has been discontinued; from 1995 Oranjezon will only deliver water in case of a serious emergency. However, the area is still largely owned by water utility company Delta NV, but is managed by the Zeeland Landscape Foundation since January 1, 2002.
Location
'Koningin Emmaweg' 22, in Vrouwenpolder. The entrance is at the end of the dead end road. Immediately to right of that dead end is a (paid) parking lot.