Oosterschelde Museum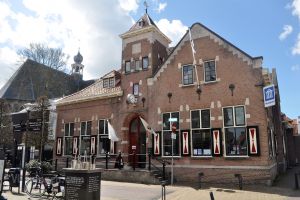 The Oosterschelde Museum holds an extensive collection related to mussel and oyster culture and the drowned villages.
Mussel and oyster culture
The exhibition shows how Yerseke developed into the national centre of mussel and oyster culture over the centuries. This is done through a unique collection of objects, sound and visual material.
Drowned villages
Collection The area east of Yerseke was ravaged by severe storms and floods in medieval times.
As a result, most of the area was drowned and 18 villages disappeared under water. The town of Reimerswaal managed to keep its head above water until 1633. The Drowned Villages exhibition shows the history of the prosperity and demise of the town of Reimerswaal and surrounding villages.
For information:
OosterscheldeMuseum
Kerkplein 1, Yerseke
tel. +31 113 574 374
web.
Website