Oosterpark - VZ1169 - Bungalow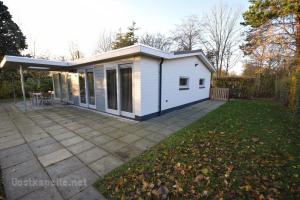 The house is on the edge of the buildings near the outskirts of Oostkapelle. In a wooded area and with a large garden. Oostkapelle is a family seaside resort par excellence, has a wide child-friendly sandy beach, cozy beach pavilions, a pleasant center and there is plenty to do in the area. You can combine your stay in Oostkapelle with a visit to the historic cities of Middelburg and Veere, or for example with a day trip to Bruges in Belgium. Oostkapelle is also ideal for nature lovers: between two beautiful nature reserves that stretch from Domburg to Vrouwenpolder. In short, something for everyone in Oostkapelle!
6-person holiday bungalow in Oostkapelle
For information and reservation
Search & Book
Oosterpark, Oostkapelle
tel. +31 118 744 025
web.
More information