Oesterij - Sight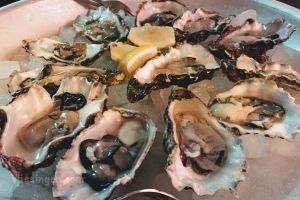 Want to learn more about Zeeland's oyster and mussel culture or just want to taste this delicacy? At the Oesterij, you can take a look inside the authentic information sheds and see how the oysters and mussels are sorted, cleaned and packed. The Oesterij sits in a historic location and offers a unique view over the oyster pits and the Oosterschelde estuary.
Of course, you can also enjoy these fresh Zeeland delicacies in the tasting room or take them home from the shop.
For information:
Havendijk 12, Yerseke
web.
Website