Maritiem MuZEEum Zeeland - Museum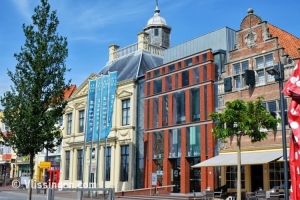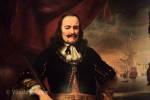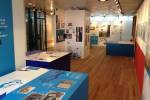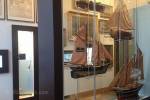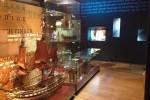 At muZEEum you discover and experience Zeeland's maritime past and present in four themes: Water, Work, Glory and Adventure.
Water has shaped the province of Zeeland. Water also brought Work, then and now. Shipyards, pilotage, building links between the islands and of course flood defence work. Work led to Glory: Zeeland produced famous admirals like Michiel de Ruyter. Adventure was embraced by the Zeelanders. They went on exciting exploratory voyages, waged war and risked their lives to rescue people from drowning. At muZEEum you can get a glimpse of the past but also of present-day maritime Zeeland, of places you would not normally enter. Always wanted to know how super yachts are built? Why the Belgian pilot ships used to be faster than the Dutch? How Jacob Roggeveen discovered Easter Island? Come to muZEEum.
CHILDREN
At muZEEum young and old are able to experience in various ways what the sea means to the Zeelanders. For the children there is an attractive quest and there are all sorts of games. For instance, try and navigate a ship safely to the port of Antwerp. Or try and find Easter Island. Or salvage treasure. Or…
Furthermore Maritiem MuZEEum Zeeland is near the following sights: Gaming Factory (±150 m), Iguana Reptile Zoo (±200 m), Sun Train Zeeland (±225 m), Cine City (±600 m) & Children's Playground Ballorig (±1,6 km).
For information:
Nieuwendijk 15, Vlissingen
tel. +31 118 412 498
web.
Website