Woonhuis - Hoeve Plantlust - Cottage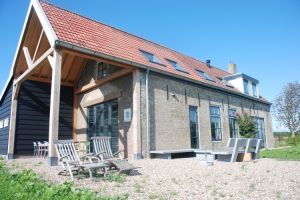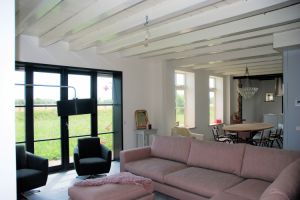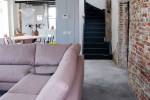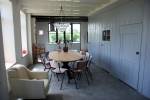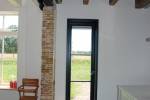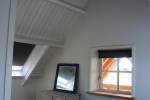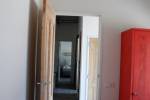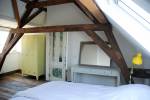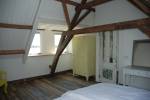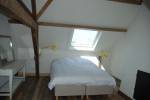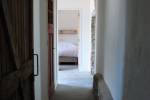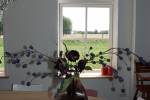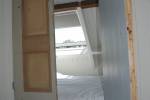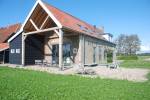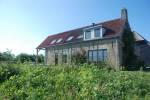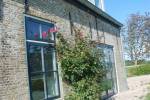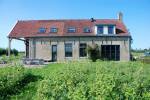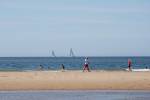 THE FARMHOUSE
The former farmhouse has been transformed into a great family-holiday house with a beautiful covered terrace. The house is sunny because of the many windows, open doors to the garden and an amazing glass front that leads to the covered terrace. The interior is completely new and brightly coloured.

The living room consists of three separate areas: a luxurious seating area around the fireplace, a dining area with a beautiful oval table and a large family kitchen with a cooking island. The interior is high-quality: luxury sofas and good box-spring beds.

The kitchen is new and fully furnished: cooking island with large induction hob, a dishwasher, a large refrigerator, an oven and a microwave, as well as a lovely coffee corner.

Downstairs there are two bedrooms, a bathroom and a separate toilet. Upstairs there are two more spacious bedrooms, one of which has a private bathroom. There is even a real bedstead. The third bathroom is located between the bedstead and the other bedroom. The toilet is in a separate room.

DOWNSTAIRS
- Entrance hall, 2 large bedrooms, bathroom and separate toilet.
- Spacious open-plan living room with underfloor heating and a wood-burning stove. The living room is divided into multiple living areas: an area around the fireplace, a dining room with oval table and beautiful old cabinets, and a family kitchen.
- The kitchen has a large cooking island with an extra-wide induction hob and a dishwasher. In addition, it features a cabinet wall with a refrigerator, freezer, oven, combination microwave and a coffee corner.
- From the kitchen, the glass front leads to the covered terrace with a large wooden dining table. The beautiful overhang means that you can enjoy the outside early in the year already.
For information and reservation
Mevr. Evers
Wijkhuijsweg 2, Oostkapelle
tel. +31 645 748 635
mail.
E-mail
web.
Website
Characteristics
Max. 10 personen.

Bedrooms: 5.
Bathrooms: 3.

Pets allowed after consultation.
No smoking.
Location
Distance to the beach: ±2,5 km.
Occupancy rate
December 2022
48
1
2
3
4
49
5
6
7
8
9
10
11
50
12
13
14
15
16
17
18
51
19
20
21
22
23
24
25
52
26
27
28
29
30
31
January 2023
52
1
01
2
3
4
5
6
7
8
02
9
10
11
12
13
14
15
03
16
17
18
19
20
21
22
04
23
24
25
26
27
28
29
05
30
31
February 2023
05
1
2
3
4
5
06
6
7
8
9
10
11
12
07
13
14
15
16
17
18
19
08
20
21
22
23
24
25
26
09
27
28
March 2023
09
1
2
3
4
5
10
6
7
8
9
10
11
12
11
13
14
15
16
17
18
19
12
20
21
22
23
24
25
26
13
27
28
29
30
31
April 2023
13
1
2
14
3
4
5
6
7
8
9
15
10
11
12
13
14
15
16
16
17
18
19
20
21
22
23
17
24
25
26
27
28
29
30
May 2023
18
1
2
3
4
5
6
7
19
8
9
10
11
12
13
14
20
15
16
17
18
19
20
21
21
22
23
24
25
26
27
28
22
29
30
31
June 2023
22
1
2
3
4
23
5
6
7
8
9
10
11
24
12
13
14
15
16
17
18
25
19
20
21
22
23
24
25
26
26
27
28
29
30
July 2023
26
1
2
27
3
4
5
6
7
8
9
28
10
11
12
13
14
15
16
29
17
18
19
20
21
22
23
30
24
25
26
27
28
29
30
31
31
August 2023
31
1
2
3
4
5
6
32
7
8
9
10
11
12
13
33
14
15
16
17
18
19
20
34
21
22
23
24
25
26
27
35
28
29
30
31
September 2023
35
1
2
3
36
4
5
6
7
8
9
10
37
11
12
13
14
15
16
17
38
18
19
20
21
22
23
24
39
25
26
27
28
29
30
October 2023
39
1
40
2
3
4
5
6
7
8
41
9
10
11
12
13
14
15
42
16
17
18
19
20
21
22
43
23
24
25
26
27
28
29
44
30
31
November 2023
44
1
2
3
4
5
45
6
7
8
9
10
11
12
46
13
14
15
16
17
18
19
47
20
21
22
23
24
25
26
48
27
28
29
30
December 2023
48
1
2
3
49
4
5
6
7
8
9
10
50
11
12
13
14
15
16
17
51
18
19
20
21
22
23
24
52
25
26
27
28
29
30
31
January 2024
01
1
2
3
4
5
6
7
02
8
9
10
11
12
13
14
03
15
16
17
18
19
20
21
04
22
23
24
25
26
27
28
05
29
30
31
Location