Burgvliet - VZ1156 - Bungalow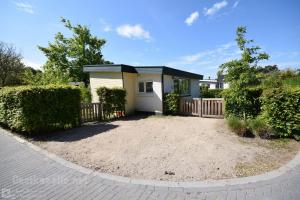 You are only 500 meters away from the North Sea with a coastal and nature reserve of 22 kilometers in length where you can enjoy sunbathing and where several water sports are possible. Walcheren has a large network of marked cycling routes that lead you through the beautiful nature of forests, dunes and beach to the various picturesque villages and towns. If you want a nice beach holiday in Oostkapelle, you should definitely rent this spacious holiday bungalow, you are very welcome!The holiday home is located in Oostkapelle near the beach. From Oostkapelle you can quickly reach Domburg, Middelburg and Westkapelle. The area gives you all the beauty that Zeeland has to offer, the beach and the sea, the cozy center with restaurants, shops and terraces and a beautiful nature reserve where you can enjoy cycling and walking. Whatever you are looking for you will certainly find it here, peace, sea, beach and forest nearby! So don't wait too long to rent this beautiful 4-person holiday home in Oostkapelle and come and enjoy a wonderful holiday in Zeeland with your family or friends.
4-person detached holiday bungalow in Oostkapelle
For information and reservation
Search & Book
Burgvliet, Oostkapelle
tel. +31 118 744 025
web.
More information